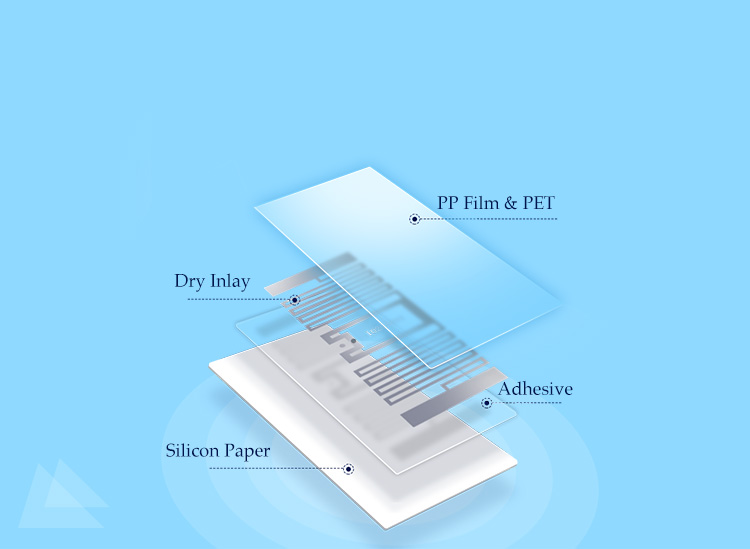 OVERVIEW
Wet inlays are inlays that have an adhesive backing stick on silicon liner, and covered with a thin layer of protection film (e.g. PP). It normally comes from dry inlay as the raw material, and it is commonly used to make label.
KEY STRENGTHS
• The initial and professional RF label team in China

• Large scale, high capacity and shorter lead time

• Exclusive one-stop RFID tag product and service in the world

• Cost efficient RFID tag product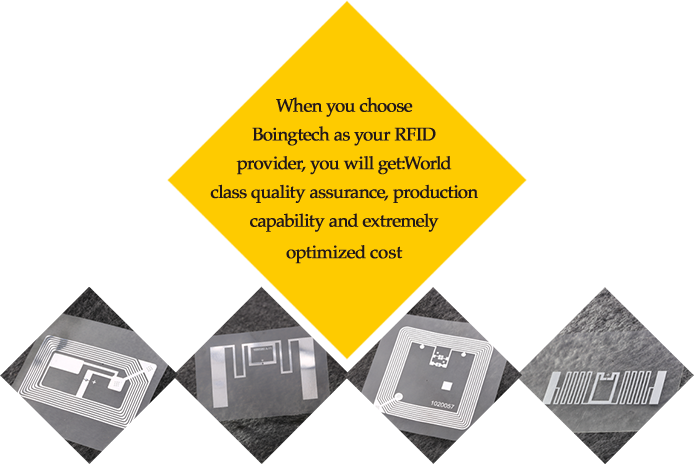 WET INLAY
PRODUCTION FLOWCHART
Flip chip Bonding

Converting

Roll on glue

Die cutting

Slitting

Testing

Wet inlay
HOT PRODUCTS
HF,13.56MHz, typical confirm to the ISO - 15693, ISO - 14443 standards and NFC protocol. UHF frequency ranges of 860-960MHz (but different areas have different frequency range), accord with the ISO/IEC18000-6C, EPC protocol standard. Current the production provided by Boingtech have been widely applied in a variety of project application, such as NFC, library, access control , contactless Cards, tickets, etc for HF while retail, inventory, logistics for UHF technology.