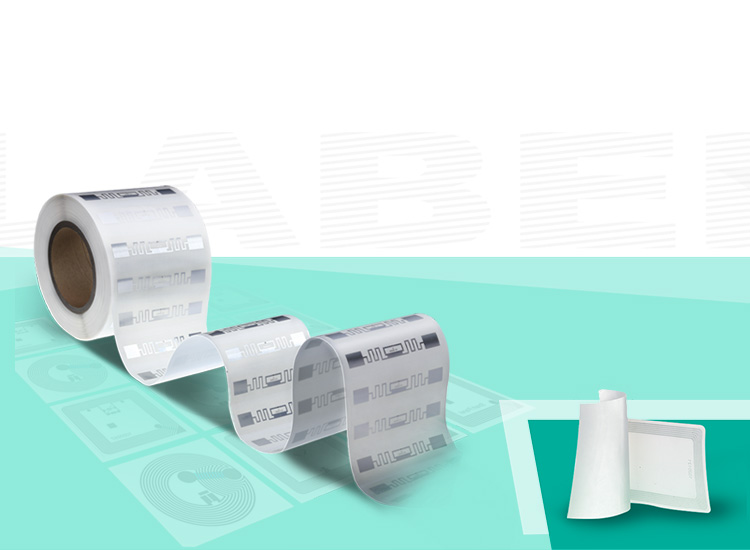 OVERVIEW
Using specific converting and lamination machine, the dry/wet inlay can be made as final adhesive label backing with silicon liner. Label form and size can be defined as the die-cutting module and client's requirement. Top layer can be chosen from paper, PET, PP etc which is thin and light materials.
RFID LABEL
PRODUCTION FLOWCHART
Flip chip Bonding

Converting

Roll on glue

Die cutting

Slitting

Testing

RFID Label
HOT PRODUCTS
HF,13.56MHz, typical confirm to the ISO - 15693, ISO - 14443 standards and NFC protocol. UHF frequency ranges of 860-960MHz (but different areas have different frequency range), accord with the ISO/IEC 18000-6C, EPC protocol standard. Current the production provided by Boingtech have been widely applied in a variety of project application, such as NFC, library, access control , contactless Cards, tickets, etc for HF while retail, inventory, logistics for UHF technology.